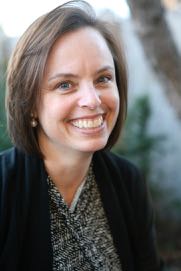 Supervision in Emotionally Focused Couples Therapy (EFT)
As Colorado's first Supervisor approved by the International Centre for Excellence in EFT (ICEEFT), I provide individual and group supervision for professionals learning Emotionally Focused Couples Therapy. I have over 20 years of experience as a clinical supervisor and have conducted research in supervisor development. I work to create safe and supportive learning environments for my supervisees, balancing support and challenge. I have been humbled to be sought out by senior clinicians with decades of experience as well as new professionals working with their first couples. EFT Trainers have selected me to demonstrate EFT in live and role-play sessions in ICEEFT Approved Trainings and the 2010 EFT Summit in San Diego. I even earned the stamp of approval from Sue Johnson! I was honored to receive the 2019 John Douglas Award for service to the EFT community.
Group supervision
Currently I offer one EFT monthly supervision group, on the first Monday of the month from 9-10:30 a.m. Supervision groups are limited to 6 people to provide maximum time for experiential learning. Although the group is currently closed to new members, openings do occasionally become available. I also maintain a waiting list of therapists interested in group supervision. Please contact me for more information.
Individual supervision
I provide EFT clinical supervision to therapists learning the EFT model. Supervision modalities include face-to-face, phone, or Zoom supervision using tape review, role plays, and "bug-in-the-ear" live supervision. I strongly encourage my supervisees to video tape their sessions, become active within ICEEFT, attend live and on-line EFT training events, and to become ICEEFT certified therapists.